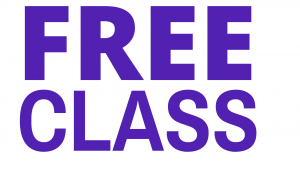 FREE Zoom session to learn about Spiritual Counseling and get your questions answered.
Join me on Wednesday, October 28 from 7:00 p.m. - 8:30 p.m.
Complete the form at the bottom of this page to register and I'll send you the Zoom link to participate.
ONLINE Programs offered through Zoom
Level I – Foundations
This course is designed for people who are being called to service and ministry.  Participants will gain an understanding of the psyche and recognize the battle between the soul and the ego.  Learn how to assist people in moving past sticking points in their lives and help them view life from a higher, spiritual perspective. Some topics we will cover:
The Soul's Journey
Understanding Personality Types
The Ego
Exploring our Relationship with ourselves
Universal Laws
Readiness to Change model
Skill drills are provided during the weekend to work on yourself, as well as to use with clients. Participants will walk away with basic coaching tools to utilize in their service ministry as well as in their own life.   This is a non-denominational program and all viewpoints are welcome.
2020 Course Dates*
Friday, November 20
7:00 p.m. - 9:00 p.m.
Saturday, November 21 & Sunday, November 22
9:30 a.m. - 5:00 p.m. both days
$375.00 (Payment Plan available)
*Dates are subject to change
ONLINE Program offered through Zoom
Level II – Supervisory
Take your coaching skills to a higher level in this Supervisory class.  Learn to apply the information presented in the Foundations program in real life situations.  Each class we will work with a real life situation and break down the spiritual counseling process into basic steps so that you are learning in real-time. This is a highly interactive program with plenty of time for questions.  Participants will also choose a case study to work with for the length of the course.  This allows for experiential learning between class meetings.  Phone and online support available throughout the program.
I'm revamping this program to make it easier for you to participate.  Check back for more information and 2021 dates. 
$400.00  (Payment Plan available)
Financial Assistance requests for this program end one month prior to course start date.
*Dates are subject to change